Siam Reiki Level 3 (Master)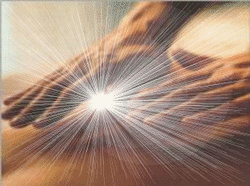 This is the Master level! 
After this level you will be certified as a Siam Reiki Master, and able to start a professional practice of Reiki. 
The students receives 1 day of theory, 1 day of hands-on practice and in total 4 attunements. 
Pre-requisites: Students must be older than 18 years and competent in Siam Reiki Level 2. There must be a minimum of 6 months from completion of Siam Reiki level 2 and students must have had 30 client experiences performing Reiki therapy (this does not include distance therapy).
Learning outcomes
Learn the differences in energy with a holistic viewpoint.
Learn Soul Retrieval and Past Life Treatments.
Be able to identify other energies and their meanings.
Be able to identify entities within the Aura and Etheric Aura.
Learn the Oracles of Energies.
Learn how to master the energy and the meaning.
Learn the differences between the physical, mental, emotional and spiritual bodies.
The participants will receive a certification in Siam Reiki Master Level 3, which is supplied by the Institute of Applied Holistic Health Sciences (IAHHS). 
Duration: 2 Days (16 hours) 
Group: 1 – 8 people per group